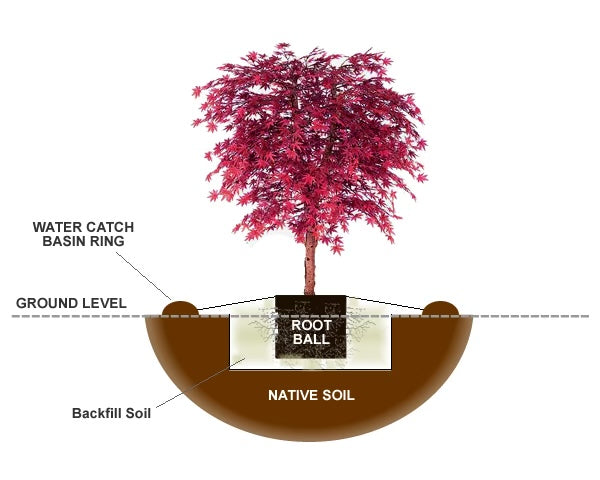 Do you want to spruce up your landscaping? If so, planting a tree might be the right next step. With the help of a local tree service, adding the perfect tree to your yard can be a breeze. This statement begs the question of which trees are best. We've got you covered! Four trees below are worthy of consideration due to their beautiful appearance or landscaping perks: maple, fruit, dogwood, and weeping cherry. Read for more details on these tree types and determine which one you want for your outdoor space!


1. Maple Trees

If you have a small yard, consider planting a maple tree. With its flourishing green tones in the spring and summer months and the vibrant reds in the fall season, this smaller tree will elevate the aesthetics of your landscaping throughout the year. Additionally, a maple tree is characterized as deciduous, meaning the leaves will grow and fall annually. The fallen leaves of a maple tree can act as good foliage for your other surrounding plants in the winter months.


2. Fruit Trees

The obvious perk of fruit trees is their production of free food. While you may believe these trees require years of care before reaping the benefits, you may want to rethink it! According to Arbor Day Blog, dwarf varieties of fruit trees can begin to bear fruit in three to five years. In addition to producing delicious and healthy food, fruit trees are a great way to encourage wildlife presence in your yard. If you want your yard to be a sanctuary where animals can be protected and fed, planting fruit trees is the best option.


3. Dogwood Trees

Once a local tree service has completed planting a beautiful dogwood tree, your yard will immediately have improved aesthetics. In the springtime, you will have a stunning tree with pink, white, and red blossoms that will be the ultimate focal point of your landscaping. The flowering plant will continue to produce adequate shade with its lush canopy of foliage in the summer months. When autumn arrives, the dogwood will continue to be show-stopping with its dark red and orange leaves.


4. Weeping Cherry Trees

The romantic hanging branches of a weeping cherry tree are the perfect choice if you have an expansive landscape area with adequate space for growth. This tree type can grow up to 25 feet wide and 30 feet tall, according to The Green Pinky. If you want this tree in your yard but don't have a large landscape area, you can purchase a smaller, dwarf weeping cherry tree.

If you're interested in planting a tree in your yard, start researching. You have plenty of options that can vary depending on where you live. Your local tree service can be one of the best resources available. Once you've made your decision, call Primetime Tree and Landscape Services, LLC!