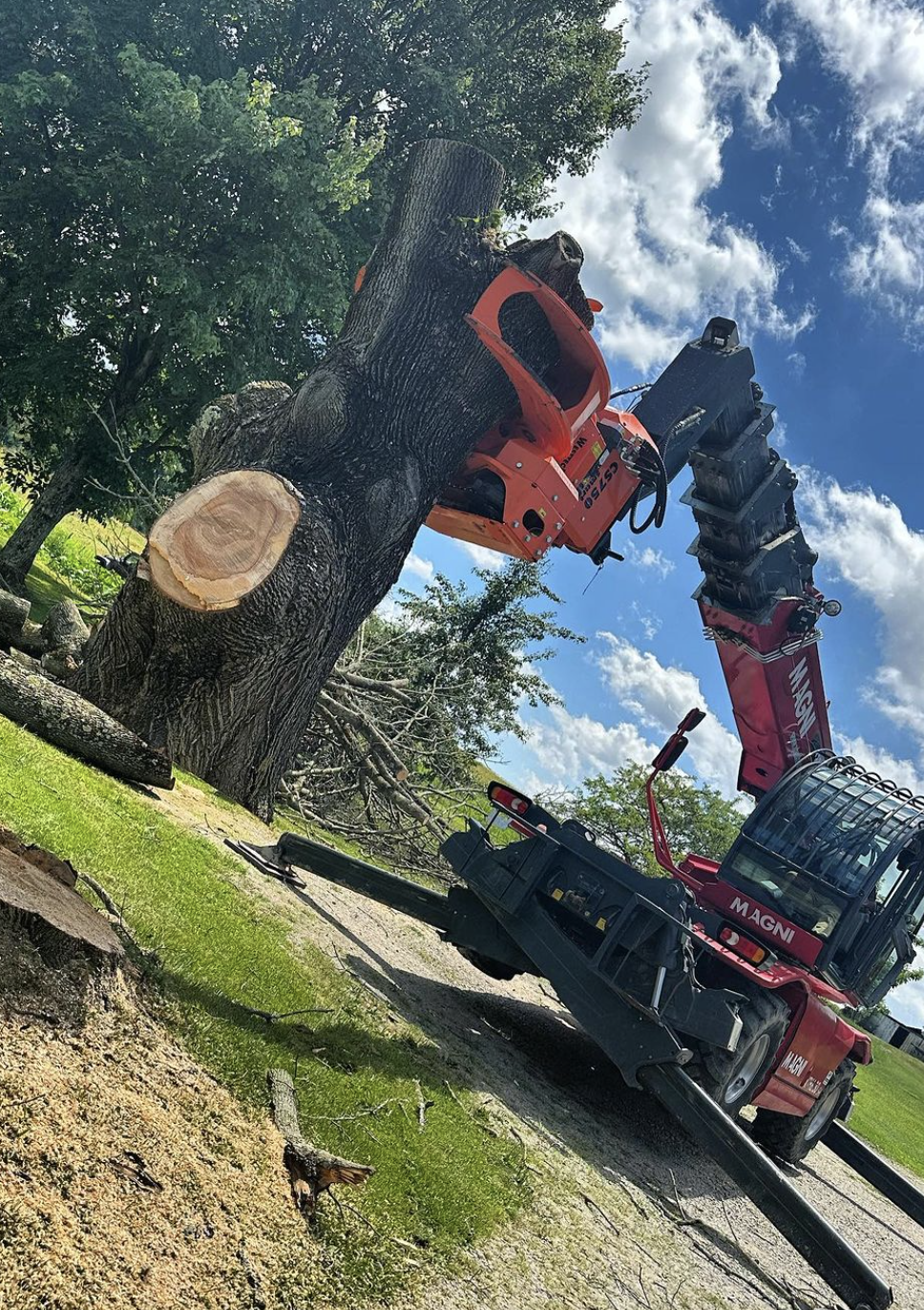 You don't have to sacrifice quality for convenience - our tree removal services provide a one-stop solution for all of your needs! With years of experience and a commitment to excellence, you can trust us to get the job done right. Take your tree removal to new heights with the Magni telescopic handler! This state-of-the-art machine offers a safe, efficient, and cost-effective solution for all your tree removal needs.
Trust Primetime arborists and our expert use of the Magni telescopic handler to get the job done right.

Reach out to us today at 412-699-6768.